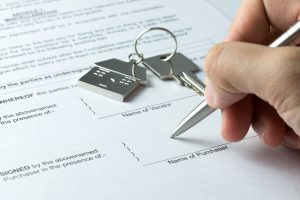 While no legal matter is a walk in the park, there are certainly some areas that are more common than others. Indeed, family matters cover a wide array of topics, and each family's dynamic, needs, and situation is different from another. What you might not expect, however, is that sometimes areas can overlap, and what might be considered a family matter could also be considered under a different lens as well. In today's blog, your Milford, CT attorneys would like to take a look at the process of property settlement, and how the outcome can vary depending on the circumstances behind it.
Divorce or Separation
One of the more common instances where property settlement must be considered is in the event of divorce or separation. Indeed, division of assets and determining who is owed what can be a messy process to endure. There are a variety of factors to consider, including real value, emotional value, and so much more.
Divorce in and of itself is often a troubling process due to the emotionality and tension that accompanies it, and drawing a line through what is equitable and what is not in terms of property settlement only exacerbates the situation. In situations such as these, having a trained professional to help guide you is a must.
Indeed, our team will work diligently and tirelessly to ensure that you receive the best possible outcome for your situation. We take the time to truly get to know you and understand your situation so that your interests are best represented and taken care of. For more information about this process, reach out to our team today.
Losing A Loved One
Another situation in which property settlement is inevitable is in the event of the loss of a loved one. Death is a difficult topic to discuss, as you really and truly do not understand it unless you have experienced it near you. Indeed, having to undergo proper steps to ensure assets are divided as the deceased wishes can be troubling without a proper will and testament, and this only makes the mourning process more stressful. Reach out to our team today to learn more about this process.
Other Situations
Even in everyday life, you could encounter a property settlement situation. For instance, if an error on the bank's end claims that you forgot to pay your mortgage, the institution may attempt to repossess your house. This and many other situations can and will impact your credit, your family, and your overall well-being.
Learn More Today
To learn more about the importance of having an educated attorney on your side through your property settlement matter, contact The Law Office of Larracuente & Goulden, LLC in Milford, CT by calling 203-951-6688 to schedule your free consultation with our team today.