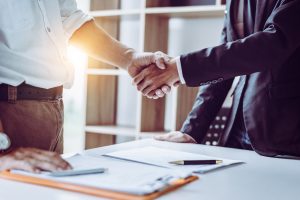 In our previous blog, we discussed what to look out for when seeking legal representation regarding your family law matter. Indeed, while there are experienced, hard-working attorneys out there that only aim to help, there are even more crafty individuals that only seek to take advantage of your vulnerability and situation. That being said, today's blog has your Milford, CT attorneys discussing what it means to ensure your rights are protected, and what experienced representation can accomplish in your legal matter.
Over 20 Years of Practice
It goes without saying that there are a variety of attributes one looks for in an excellent attorney. Of these, experience, charisma, and knowledge all come to mind. This is because it takes a vast amount of knowledge and skill to understand the law as well as apply it to your specific situation. It takes charisma to persuade the judge or jury, and experience can go a long way.
While attorneys fresh out of law school certainly contain vast amounts of knowledge, sometimes practice is better suited to prove a point than theory might be. In other words, you can learn how an ideal case is tried through textbooks and schooling, but it is true practice that contributes to one's experience and representation.
At the Law Office of Larracuente & Goulden, LLC, our attorneys combine their expertise in family law and criminal law to create a well-rounded and knowledgeable strategy. From here, we get to know you and your needs so that we can provide an ideal representation. To learn more, reach out to our office today.
Prioritizing Your Best Interests
An issue that many individuals run into when seeking proper representation is disingenuous attorneys or legal aid. You see, many professionals often look at their clients as just another case, and with that, a game to be won.
This is where our law office differs, however. We believe that a genuine and authentic relationship with our clients can best be achieved through careful understanding and patient listening. In other words, we want to help you achieve the justice you deserve, which means we will work tirelessly to achieve the best possible outcome. To learn more about this process and how to get started, contact our office.
Ways We Help
Whether you are seeking assistance in a family matter such as divorce, adoption, custody, or probate, or if you need representation for a DUI, felony, pardon, or other criminal concern, you have come to the right place. Ask our team what your best options are in a free consultation.
Schedule a Consultation
Contact The Law Office of Larracuente & Goulden, LLC in Milford, CT by calling 203-951-6688 to schedule your initial consultation with our team today. Proper representation can be hard to come by, and our office is ready to help you through and beyond your concern.