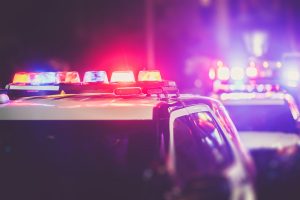 Understanding what can happen if you break the law can become grey area really quickly, as there are a number of factors that go into the process. While major effects such as arrest, trial, and more are all givens, exact sentence length or other specifications may not always be so clear. Even still, receiving a DUI is never a good thing, and it often takes a skilled expert to help you achieve the best possible outcome. In today's blog, your Milford, CT attorneys take a look into the realm of criminal law, and discuss what could happen if you are caught driving under the influence of substances.
Legal Standards that are Looked At
When it comes to being pulled over, it goes without saying that a police officer is always going to ask for the same items: your license and registration. While it is common sense that these two items be brought with you anytime you drive, many individuals choose not to carry them or simply forget them. As a rule of thumb, it is always a good idea to have these documents on your person in the event that you are pulled over.
There are a number of reasons an officer could have pulled you over, including speeding, going significantly below the speed limit, existence of previous warrants, suspicious activity, swerving, and more. If you give any indication of substance use or exhibit any signs, including consumption of alcohol, the officer will then ask you to perform some form of test. To determine crime severity, the officer may have you perform a breathalyzer test to see just how over the legal limit you are.
The Impact on Your Life
In the state of Connecticut, an individual is presumed legally intoxicated if they have a blood alcohol concentration of .08 or higher above the age of 21. For minors, the legal level is .02 or higher. In some situations, the court may even have a device installed in your vehicle that will prohibit its start until you pass a breathalyzer.
Indeed, an arrest for a DUI can have a significant impact on your life and your record moving forward. For instance, you may endure direct repercussions such as suspension of your license. If you are convicted of the crime, you could be subject to significant jail time as well as a permanent mark on your record. This will also impact your capabilities to rent a vehicle, buy a new one, and more.
Why You Need Representation
It can be very easy to accidentally dig yourself in a hole when it comes to your legal matter, and having an experienced attorney on your side can play a valuable role in preventing that from happen. Our team has over 20 years of experience representing individuals like yourself, and we are ready to help you through your concern.
Schedule Your Consultation
Contact The Law Office of Larracuente & Goulden, LLC in Milford, CT by calling 203-951-6688 to schedule your initial consultation with our team so that you can learn your options.