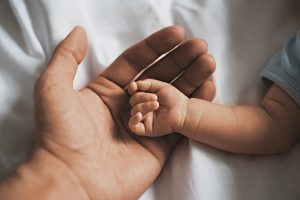 While the law can seem straightforward to many that are unfamiliar with the terrain, there is actually quite a bit of depth to the process. Indeed, some areas of practice may be simpler to understand than others, but that does not mean a trained professional can't help you make sense of it all. Establishing paternity just so happens to be one of the more daunting procedures, which is why your Milford, CT attorneys have dedicated this blog to shed some light on the process and how our team can help.
A Tricky Area to Traverse
For a number of individuals, creating a family is a major goal and aspiration that can be such a rewarding experience. For others, that is not necessarily the case. The problem arises, however, when all of the legal checkboxes are not checked. In other words, every situation is different, and the unfortunate truth is that the way the law functions, there are certain hurdles in place that make a process such as establishing paternity a difficult one to traverse.
Take, for example, a couple that has a child together but is not legally married or in a civil union. If the couple were to separate, parenting decisions for the child would be awarded to the biological mother nearly every time. So, this begs the question: what does that mean for an individual's paternity?
Specific Legal Rights
Per Connecticut law, the legal father of a child or children is presumed to be the individual married to the biological mother. If the couple is not legally recognized as in a union, establishing paternity can become a complicated and strenuous process. You see, these obligations and rights become unclear and difficult to discern from a legal perspective, especially if the father wants to have an active role in his child's life. To help clear up these responsibilities, it takes a knowledgeable and determined individual's guidance.
To establish paternity means to identify and assign specific rights pertaining to a child to the father figure. These can range depending on your specific situation but can include items such as having the father's name listed on the birth certificate, establishment of legitimacy, inheritance rights, and more. Contact our team to learn more about the specific rights that are included.
Firm Representation on Your Side
In an ideal world, it would be simple to determine a legal father. In reality, however, there are many hurdles and specifications that first must be met. Our team can work closely with you to gain an in-depth understanding of your needs so that we can achieve the best possible outcome for you and your family.
Schedule Your Consultation
For more information or to schedule your initial consultation with our team, contact The Law Office of Larracuente & Goulden LLC in Milford, CT by calling 203-951-6688 today.