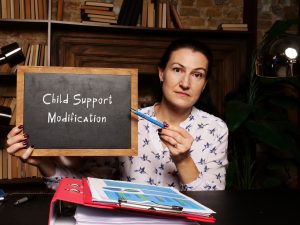 Traversing the law and establishing legal rights can vary from situation to situation. In fact, it can even vary depending on the state you live in. Just as there are a number of circumstances influencing a case's outcome, there are also many situations that can change, rendering a previous legal agreement ineffective. In today's blog, your Milford, CT attorneys will take a look at situations in which factors contributing to a previous agreement change such as child support, and how those changes must be properly reflected.
Defining Legal Responsibilities
It goes without saying that cases involving separation or dissolution of a marriage, a number of responsibilities must be legally parsed out. This is even more true for families involving children, as questions such as custody, child support, alimony, and more must be taken into account.
When establishing custody, the judge and the court consider financial status, previous history of substance use or alcohol consumption, previous debts owed, environment, and many other factors before ruling. What's more, custody can be specifically tailored to any given situation so as to meet specific needs. This can reflect as partial custody, establishing visitation, and more. More specifically, the determination of child support takes into account the non-custodial parent's financial status, but what happens when that status changes? Fortunately, that is where modifications come in to help.
Circumstances Change
Throughout life, everyone is going to experience some form of change. For most, it occurs consistently. Take, for example, a situation involving a parent who must pay child support. If that parent were to be let go from their job – such as what many have experienced during the COVID-19 pandemic – how does that impact the finances that are paid?
Family law recognizes the importance of change and that it is inevitable. Because of this, modifications afford families the ability to realistically reflect the current situation. When the judge initially receives all of the relevant information, he or she will provide a ruling that details the terms of the agreement. In a similar manner, a modification involves presented a new set of guidelines and specifications before the court to more accurately reflect your given situation.
Doing What's Best for Your Family
While legal decisions are finite in that they establish formal guidelines that families adhere to as recognized by a court of law, the legal process is designed in such a manner that amendments or modification can be created to more properly represent a given situation. While it would be foolish to just stop adhering to legal doctrine. As it could get you into trouble, seeking the help of an experienced attorney to better reflect your situation can go a long way.
Schedule Your Initial Consultation
For more information about your family law rights, contact Larracuente & Goulden, LLC in Milford, CT by calling 203-951-6688 to schedule your free consultation today.