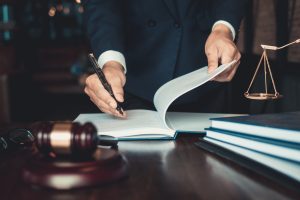 As we mentioned in last week's blog, each area or specialization of law contains a unique set of requirements and factors that must be met in order to be tried correctly. What's more, each case does not necessarily end in litigation, and proper representation means that specific rules and guidelines are to be met and followed accordingly. In today's blog, your Milford, CT attorneys would like to take a look at the nuances behind types of law, case decisions, and processes in order to give you an understanding of what it may consist of.
It Varies from State to State
Whether you are aware of it or not, regulations and services for representation vary from state-to-state. Essentially, a practice has the ability to determine its own fees and cost of case representation, and the standards that must be met to prove an action or result appropriate or not depends largely on the locality it is filed in. In other words, one cannot simply open a case in a random part of the country without meeting specific guidelines.
Because specific burdens of truth are largely established by Supreme Court Precedent, most standards are similar. The thing is, however, that interpretation coupled with advocacy skills are the keys to swaying the ruling in a client's favor. For that, each state contains different morals and beliefs that can influence this decision.
While practicing law in this sense is largely comprised of grey area, knowing that piece of information is imperative for moving forward with your case. For more information about different guidelines and regulations, reach out to our team today.
Each Specialization Has Different Requirements
Another important factor to recognize is that all cases are not tried or pursued in the same manner. In fact, many areas of practice are comprised of completely different steps and processes.
At its core, most areas follow a path beginning with the simplest means of settling a matter and ultimately ending in litigation if that list of steps is exhausted. In other words, a child support or adoption case is not going to be pursued that same as a probate or pardon case. For a better understanding of these and other specific areas, it is best to consult with an experienced attorney that has a vast knowledge base of the nature of your case and what your goals are.
Ensuring Representation is Knowledgeable
Advocacy is definitely more of an art than it is a science, as it requires a thorough combination of effective representation, a vast knowledge of previous precedents and law, and the ability to persuade the court. Our team has been practicing for over 20 years, and we take the time to truly get to know you and your needs as opposed to treating you like just another case.
Consult with Our Team
Contact Larracuente & Goulden, LLC in Milford, CT by calling 203-951-6688 to consult with our team today and learn more about your best legal actions moving forward.