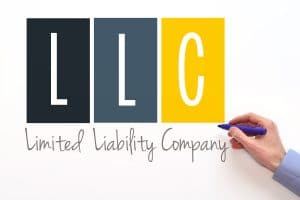 In last week's blog, we discussed some possible limitations your family may experience in a legal matter and how our team can help you. This week, however, we wanted to take an opportunity to look at a different matter that does not involve family law, but instead, can help you start your business. In this week's blog, your Milford, CT attorneys want to look at LLC formation and how having an experienced attorney on your side can streamline the process, making it smoother and much more productive.
What is an LLC?
When you decide to take your business idea and begin to cultivate it into reality, there are a number of considerations you must take into account. Factors such as goal or mission, type of business, populations served, and more contribute to forming your company, but arguably the most important to consider is how you will register and file your business for tax purposes. In fact, knowing the difference between different types of filings is necessary for operation, and your Milford, CT attorneys can help you by discussing the requirements of an LLC.
A Limited Liability Company (LLC) is a business that combines characteristics of a corporation and a partnership or sole proprietorship, allowing flexibility when it comes to how a business is intended to function. This not only affords flexibility in business style, but creates ease for the business owner as well.
Legal Requirements
Under Connecticut law, an LLC is not considered a corporation, but rather, a legal form of a company in which shares the characteristic of limited liability. Limited liability essentially describes a person's financial liability as set to a fixed sum, such as the value of an investment a person has in a company. It also shares characteristics with a partnership, such as having the availability of taxation from pass-through income.
Not only does filing for an LLC afford flexibility in specific roles, but it can also afford flexibility in your business as a whole. For example, an LLC can serve a number of purposes, from a law office to a sole proprietorship or even a non-profit. For more information about the legal requirements associated with formation, or to schedule your consultation, contact our team today.
Your First Steps
All businesses and offices begin with a concrete goal, population served, and plan for growth. Without proper filing or understanding of legal ramifications, however, your group will not thrive appropriately. In fact, having an experienced attorney on your side to help you through the process is the number one step to success, and we are here to help.
Let Us Help
For more information, contact Larracuente & Goulden, LLC in Milford, CT by calling 203-951-6688 to schedule your consultation today.