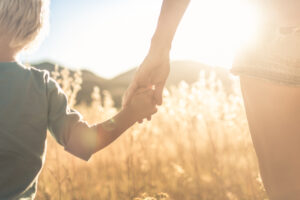 Seeking legal assistance may seem daunting at first, but once you enlist the services of a highly-trained professional, you will not regret it. Indeed, trying to find the appropriate firm to represent your needs can be tricky, especially if you are uncertain exactly where your situation falls in terms of categories of law. Whether you are looking for representation for a criminal matter or need assistance in a family or matrimonial claim, however, our team is ready to help. In today's blog, your Milford, CT attorneys discuss the ins and outs of child support determinations in the state of Connecticut and how we can help.
Determining Who Pays Whom
It goes without saying that undergoing a legal matter can be particularly tricky, especially if you have not experienced anything of this nature before. Indeed, finding the appropriate team to represent you might involve cycling through a few less-than-stellar firms, but once you are able to find your quality attorney, the process will become much more straightforward.
Matrimonial and family law can be a particularly difficult area, to begin with, as you are often dealing with heightened emotions and difficult decisions. Rest assured, however, that your search is over when you meet with our team!
When handling child support matters, in particular, there are a number of factors a judge will consider when making a determination. After all, most situations involve contested separation and custody, making the process emotional and difficult. A judge will utilize an income shares model to make a quantity determination, which presumes a child should receive the same proportion of parental income as he or she would have if his or her parents lived together. To learn more about this process and how our team can help, give us a call today.
Stability and Consistent Payment
In addition to child support determinations, a judge can also institute specific practices to enforce child support payment is made. For instance, a judge can hold a noncustodial parent in contempt of court if he or she refuses to comply with the child support agreement previously determined. Additionally, a judge can issue a court order for child support collection. Contact our office to learn more today.
How We Can Help
We recognize that the ins and outs of the law can be difficult to follow at times, and our team makes a conscious effort to make this process as smooth as possible for you. Because your unique needs, parameters, and overall situation determine the amount awarded and other elements, we recommend scheduling your initial consultation prior to pursuing legal action.
Speak With Our Team
Contact The Law Office of Larracuente & Goulden, LLC in Milford, CT by calling 203-951-6688 to learn more about the intricacies of child support payment determination and enforcement, and schedule your initial consultation with our office today.