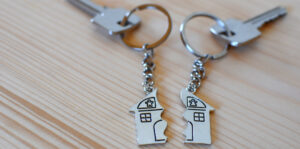 For many people, it can be difficult to traverse the legal realm of concerns and ensure you are receiving the best representation possible. After all, practicing the law is a rigorous study requiring depth of knowledge in the art of it all, and not just anyone can represent their claim with this level of mastery. From DUIs to marital and matrimonial concerns, however, our team has got you covered! In today's blog, your Milford, CT attorneys address the ins and outs of property settlement following divorce, as well as how we can represent your best interests through the process.
Connecticut Law
It goes without saying that divorce and legal separation are difficult processes to undergo. After all, there is likely an abundance of emotions, including anger, frustration, depression, and so much more. Though this is certainly a troubling component, keep in mind that it only represents a portion of the process. If children are involved, this only complicates matters in terms of determining custody, child support, and more.
Although you may have not experienced the divorce process before, you may have heard buzzwords such as marital property and community property. Though you may be led to believe you are entitled to everything that is rightfully yours, it is important to know that Connecticut is an equitable distribution state.
You see, equitable distribution states regard marital property and community property as one in the same. In other words, the judge will rule on your matter in the way he or she sees fit in terms of equitable distribution. To learn more about this process and how to get started, contact our office today.
Looking at Market Value and Income
To make a determination of equitable division, the court will take a look at all aspects of your case. This includes looking at the market value of your possessions and property, considering emotional value and attachment, what your income brackets indicate, and total contribution to such assets and property involved.
It is also important to keep in mind that equal and equitable are not the same thing. Though you may be expecting to receive half of all property, variations in any of the above-mentioned items are considered when making such determinations. Contact our team to learn more.
Taxes and Economic Consequences
In addition to looking at the elements discussed previously, the judge will also consider debts owed, taxes, and economic consequences of the shared property and assets. This means that, depending on your specific case, the judge could award half of each to each party, or rule in a split that is more appropriate for contributions and lack thereof.
Schedule Your Consultation
Contact The Law Office of Larracuente & Goulden, LLC in Milford, CT by calling 203-951-6688 to schedule your initial consultation with a member of our team, and learn more about property settlement and what to expect today.