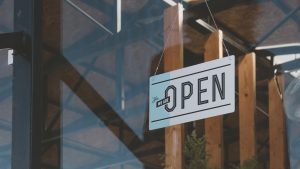 Whether you are seeking justice in your criminal law matter, clarifying parameters for your family, or simply are looking to start a small business, having legal guidance is a tremendous benefit. Indeed, some aspects are necessary to involve the help of an attorney, while others may not be necessary. Still, having a dedicated person with a wealth of knowledge to help you make the best legal decisions can aid you greatly in achieving the best possible outcome for your matter. In today's blog, your Milford, CT attorneys take a look at the importance of assistance throughout establishing your LLC.
What is an LLC?
It goes without saying that the first step to starting your small business involves a purpose, goal, or overarching concept. After all, you need to have some sort of idea or vision that can be expounded upon in order to ensure its success. What's more, this also helps in establishing its standing, legally. In other words, there is very specific language, parameters, and responsibilities associated with a business.
Taking a look specifically at establishing a Limited Liability Company (LLC), it helps you to know what you are taking on. An LLC is, in essence, a business that incorporates a number of characteristics of a corporation, as well as a partnership or sole proprietorship. In other words, it creates some flexibility when determining overall function, creating ease for the owner down the line. To learn more about the role of an LLC, reach out to our office today for a consultation.
Making Sure Paperwork is in Order
A major aspect included in filing your small business includes paperwork. This is where our team comes in to help, as this step can be complex and requires the assistance of a licensed attorney to perform. Indeed, the slightest mistake on certain forms can end up costing your fledgling business greatly, causing you to either take off later than expected or start off on the wrong foot.
Our team contains over 20 years of legal experience and even personal-professional experience to help you file correctly, as well as keep you in the know about the important steps to take. Reach out to our team to learn more today.
How to Get Started
Because creating an LLC is highly specific and involves an in-depth knowledge of your company's goals, finances, staff, and more, the next best step is to contact our team to set up an initial consultation. No one need is the same, and a general answer never really helps anyone. We want to make sure you are well-equipped and prepared for the process.
Consult with Our Team Today
Contact The Law Office of Larracuente & Goulden, LLC in Milford, CT by calling 203-951-6688 to learn more about the importance of following legal guidelines when filing business paperwork, and schedule your consultation with our team today.