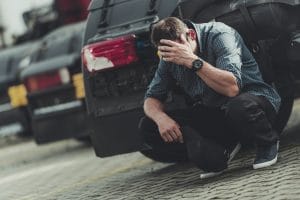 When you are pulled over and arrested for driving under the influence (DUI), it can be a troubling process. What does this mean for your record? Is this a felony or a misdemeanor? What are your options? These are just a few of the myriad of things that may run through your mind, and you may be frightened and uncertain of your rights or what you can even do in this situation. In circumstances such as these, it is crucial to have an educated and experienced attorney Milford, CT attorney on your side to detail exactly what happens when you receive a DUI.
Legal Implications
In the state of Connecticut, a first offense DUI is charged as a misdemeanor. If you receive one and it is your second, or if you have had a prior conviction in the past 10 years, the second or greater conviction will be considered a felony offense. This offense is considered a crime of high. Seriousness and can be punishable by imprisonment at minimum, or even death. Not only that, but it will remain on your record and hinder your opportunities in the future for potential jobs, housing, loans or other services. In other words, it will greatly impact your life and you will forever have to bear that burden. If this would be a first offense, however, it will be charged as a misdemeanor and your legal implications will be up to the circumstances involved. For more information, contact our office.
What Your Sentence Could Look Like
If you are pulled over for suspicion of driving while intoxicated or under the influence of a substance, you will be subject to a few tests to determine otherwise. One of the main tests used is the breathalyzer, which calculates your blood alcohol concentration to determine how much liquor is in your system. If your BAC is .08 or higher, for example, and you are over the age of 21, you are considered legally intoxicated. If you are under the legal drinking age and your BAC is .02 or higher, you are considered legally intoxicated as well. Depending on past felony convictions, DUI history, and circumstances involved, your sentence can range anywhere from a year imprisonment and even death.
What it Says for your Record
If you are convicted of a DUI misdemeanor, it could result in suspension of your vehicle or even a court mandate requiring a special device be installed in your vehicle requiring you produce an acceptable BAC otherwise it will not start. If you are convicted of a DUI felony, it will remain on your record and significantly impact your ability to find a job, adequate housing, and other important things.
Contact an Attorney Today
Contact Larracuente & Goulden, LLC in Milford, CT by calling (203) 951-6688 to consult with an attorney and learn more about your options.