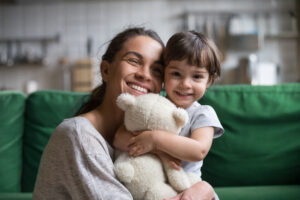 Adopting a child is one of the most rewarding experiences, but the legal process can be tricky. Navigate the law with helpful advocates with a knowledge of Connecticut law. At The Law Office of Larracuente & Golden in Milford, CT, we keep the interest of the client first so that you have the best chance of reaching a positive resolution. Undertaking this process without an advocate can be frustrating, so reach out to someone with an understanding of the court.
We proudly assist clients through the Connecticut legal adoption process, and we also specialize in cases relating to LGBT family law. Since 2017, same-sex couples have been awarded equal rights in adoption, and we work to ensure that that standard is met. Know your rights when expanding your family, and work toward a smooth transition into your new life!
Working Your Way Through The Process
The adoption process in Connecticut can take some time on its own. If you do not have effective legal counsel, it could take longer than it needs to. Know your rights as well as the next steps to take with an advocate who has your interests in mind.
Adoption includes background checks and home visits. If you have a prior conviction, speak to us about your possibilities. It may be helpful to seek an expungement before you file.
Fighting For The Rights Of Our Client
Equality is important to our practice, and we work to ensure that the federal rights of the LGBT community are upheld. Since 2017, the Supreme Court has held that same-sex couples have equal adoption rights. Unfortunately, not all within the system fall ideologically in line. Work with us to keep an eye on any potential discrimination from the start. Your rights are protected by the highest court in the land, so it can be helpful to know what is afforded to you.
With current moves of our court system, you might be looking to legally protect your family into the future. We understand that mentality and want you to use your rights fully. Stay up to date with recent changes to existing law in your adoption process with effective legal counsel.
Navigating Adoption in Connecticut
The adoption process in Connecticut can be overwhelming if you are on your own. Reach out to a legal advocate to give you the knowledge you need to be successful in creating a smooth transition for your family. For more information or to schedule an appointment, call The Law Office of Larracuente & Goulden, LLC in Milford, CT at 203-951-6688. We will work tirelessly to protect your parental rights for both straight and LGBT couples to help you and your child proceed through the legal process with an understanding of the law. You have an advocate in our practice, and we look forward to hearing from you.