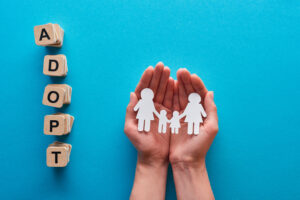 Whether you are pursuing a family legal matter as the defendant in the matter or the plaintiff, it does not change the fact that the process is going to be difficult. Of course, family matters are full of heightened emotion and pain a great deal of the time, and though they exist, there are not very many cut-and-dry situations that are painless to undergo. Indeed, it is for this reason that we strive to provide nothing short of sincere and empathetic representation. In today's blog, your Milford, CT attorneys discuss important facts to know prior to pursuing a legal adoption, as well as how our team can help throughout the process.
The Timeline
Making the decision to want to expand your family through adoption is a notable and rewarding experience. Everyone should have a chance at a loving family and stable living environment, and unfortunately, there are several children in the foster system that currently are not able to experience this.
Though adoption is one of the greatest things you can do, bear in mind that the process is very specific and planned. In other words, one cannot simply adopt a child in a day and call it that, as there is an application process, home visits, and much more to consider.
One major aspect to consider is what the timeline is going to look like. For instance, it is important to know that everyone's timeframe varies depending on the needs of a child and the paperwork involved in the process. It will take roughly six months to a year from placement to finalization. To learn more about this process and how our team can help, give us a call today.
Associated Costs/Stipends
Another important factor to consider before pursuing an adoption includes being familiar with your financial situation, including associated costs or stipends. In the state of Connecticut, there is no cost associated to adopt a child within state custody.
What you should know, however, is that during the period between placement and adoption, the state will provide a stipend to cover medical costs and other needs for the child placed in your care. Contact our team to learn more about this process.
What the Agency Looks At
To make a determination of placement, the agency will look at a few different components. These include if you meet the legal age requirement of 21 years old for adopting, any major life changes such as divorce, marriage, or death of a loved one, and if you meet specific health requirements set forth by the agency such as a physical examination.
Learn More Today
To learn more about important things to know before beginning the adoptions process, contact The Law Office of Larracuente & Goulden, LLC in Milford, CT by calling 203-951-6688 and schedule your initial consultation with a member of our team today.