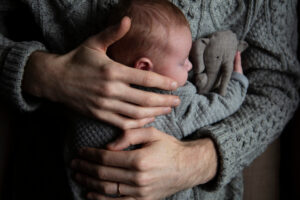 There are several different areas of the law that attorneys may specialize in or practice in, and each one contains its own unique set of laws, precedent, and more that vary on a state-by-state basis. While certain criminal concerns may share similar characteristics across state lines, there are often a handful of civil matters that can vary significantly depending on where you are located. In today's blog, your Milford, CT attorneys take a deeper look at important factors to note about adoption in Connecticut, as well as steps that can prepare you for the process.
Making Sure You Meet Requirements
When it comes to making life-impacting decisions such as dissolving a marriage, specifying spousal duties and share of obligations, or filing for adoption the law is designed to help guide these processes in a just and manageable manner. The problem exists, however, in that everyone's situation is different, and there are grey areas that may not offer such clear solutions to the matter at hand.
The same can be said for family-related civil matters such as adopting a child, and it is important to recognize that the process is not necessarily a given. After all, missteps in representation or failing to meet specific standards can result in a negative outcome for your case, and this is something we aim to avoid at all costs.
Indeed, the process of expanding your family should be a joyous occasion, not one met with fear and stress brought on by complicated legal standards. This is where our team is ready to help, as we want you to receive the best outcome possible for your manner. To learn more about this process and how our team can help, give us a call today.
Establishing a Support Plan
Another major step to consider when preparing to begin to the adoption process is to establish a support plan to ensure the process runs smoothly. For example, you will need to consider your financial situation and determine your ability to support extending your family.
Additionally, it is important to identify who your supports are, including friends, family, extended relatives, and more. Finally, you will want to discuss parenting specifics you're your partner before getting started. Reach out to our team today to learn more.
Making Preparations for a Child
In addition to the steps mentioned above, it is important to consider what preparations will need to be made when adopting a child. This step will include considerations for appropriate lodging, any safety considerations that will need to be made, plans for parenting, and more.
Speak with Our Team
To learn more about the ways our team can help you expand your family through legal adoption, contact The Law Office of Larracuente & Goulden, LLC in Milford, CT by calling 203-951-6688 and schedule your initial consultation with our team today.