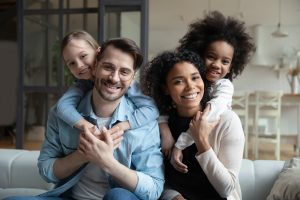 It goes without saying that most major life decisions are accompanied by the legal process. Indeed, applying for employment, housing, and more often require background checks and a look at criminal records if there is one, and earnings, living situation, and more are considered when handling family matters such as child support, custody, and adoption. In today's blog, your Milford, CT attorneys discuss what it looks like to pursue adoption in the state of Connecticut, and how our team can help you through it with less headache.
Your Rights in Connecticut
Many people at one point or another in their lives ponder the idea of starting a family. For a number of people, this process is simple to pursue. For others, however, there may be a number of obstacles that hinder them from having children. These can range from biological issues to minority rights and everything in-between.
When looking to adopt in the state of Connecticut, there are a few important items to learn and consider. For instance, the state requires you must have an income sufficient to support a child. You must also rent or own a home with at least two bedrooms, pass a background check, and participate in a home study so the state can ensure you are a good fit to place a child with.
Additionally, you must be 21 years of age or older to adopt in the state. In terms of relationship status, a person can either be married, divorced, widowed, or single to adopt. To learn more about this process and how our team can help, give us a call today.
Items to Keep in Mind
Starting a family through the adoption process is also not as linear as most might expect. While there are steps that must be followed and adhered to, there are also options that can be pursued that best suit your needs and wants. For instance, you must decide on the type of adoption program that is best for you. Do you want to pursue an open adoption, semi-open, or closed adoption? Will it be domestic or international? Should you adopt through the foster system or privately? These are just a few of the many considerations to make.
A Rundown of the Process
In addition to identifying the process that is right for you, it is important to do your research and be prepared along the way. It is important to research the costs involved in the process, including legal and state fees. Further, our team will work with you closely to ensure that we are able to represent you and your best interests through and beyond the process.
Seeking Representation
Adoption is an important process to follow correctly, and we are ready to help. Contact The Law Office of Larracuente & Goulden, LLC in Milford, CT by calling 203-951-6688 to schedule your initial consultation with our team today.