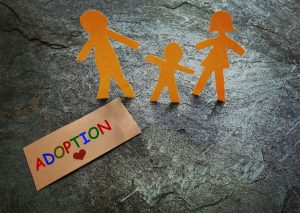 For many, family roles and dynamics are an unspoken norm, one that seems to just make sense and has been in place for some time. In cases of extreme stress and lifestyle changes, however, these definitions and roles can become difficult to discern. What's more, parties may be required to take on more roles or relinquish some responsibilities, depending on the situation. Looking at adoption, for instance, parental birthrights are not necessarily as clear as one might hope, and it takes an experienced attorney to help display all of the facts. In today's blog, your Milford, CT attorneys address the legal process that accompanies adoption, as well as what to know about your role.
A Complex Field
You often hear that law is a lot more complex than what meets the eye. Indeed, each case is unique and each area has its own requirements and burdens of proof. What's more, some laws can actually vary from state to state, making pursuing your desired outcome a difficult grey area to traverse. With an understanding of this in mind, a legal representative is needed to help you achieve the best possible outcome for your situation.
Taking a look under the lens of legal adoption, there are a number of steps and sections to satisfy before you are legally permitted to take on the role of primary caretaker of a child. What's more, each step must be followed precisely in order to do so, otherwise, you will have to begin the process over again from the beginning. For more information, reach out to our team today.
Learning About the Process
Whether you are wanting to start a family of your own or begin the process of allowing a family to adopt your child, it helps to ensure you are well-informed and that your best interests are taken into account. Too often you hear of individuals not receiving their justice, and our team wants to make sure that this is not the case for you and your family. Call our office today to learn more in your free initial consultation with our team.
Expert Advice
Beginning the process of adoption or transferring parental rights to another individual can be tricky to accomplish. With the expertise of an experienced family law attorney, however, the process can be streamlined and made as smooth as possible. We do not look at our clients as just another case and truly get to know your unique needs and what we can do to help.
Learn More Today
Adoption should be a rewarding process, and our team is ready to help. Contact The Law Office of Larracuente & Goulden, LLC in Milford, CT by calling 203-951-6688 to learn more or to schedule your initial consultation with our team today.