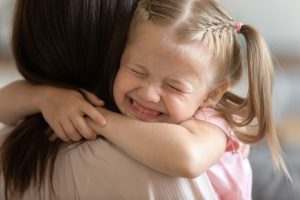 The process of starting a family is a milestone many individuals and couples thrive to meet. In a perfect world, it would be easy to do. For some groups, however, this is far from the case and a great deal of effort must be put forward to do so. Indeed, ensuring your family's rights and protected and exercised can be difficult given a number of situations, and at times an experienced attorney is all that can help. In today's blog, your Milford, CT attorneys will take a look at the adoption process and why you should have the expertise of a trained attorney on your side to make the process smoother.
What the Process is Like
While you may think you have just as much right as anyone else to adopt a child and start a family, the sad truth of the matter is that systemic prejudice and bias present can inhibit this greatly. For instance, it was not until October of 2005 in which same-sex couples where afforded the same rights and protections as opposite-sex couples when it came to civil unions in the state of Connecticut, and it was not until 2008 when the U.S. Supreme Court declared that same-sex couples had the right to marry. What's more, it was not even until 2018 that campaigns emerged encouraging same-sex adoption, and even still, Connecticut statutes state that sexual orientation can be considered when it comes to adoption decisions. That is a staggering three years ago, a third of which was spent in a pandemic. This all being said, laws, legislation, and high-profile figures throw in major wrenches when it comes to LGBTQ adoption rights.
Protecting Your Rights
The legal realm can be a difficult one to traverse, especially without proper representation and experience. There is great nuance and specifics that must be followed exactly, and any misstep could set you back tremendously in the process. When it comes to your rights and ensuring the best possible outcome, you do not want anything less than a team who has spent years practicing. For more information, contact our team today.
Completing Your Family
Making the conscious decision to start a family – no matter through adoption, IVF, and any other option – is a right that you should not have to fight for. Our team will work tirelessly to help you through the process, making it as smooth as possible while keeping you informed along the way. To learn more about how to begin the process, reach out to our team.
Schedule Your Consultation
For more information about adoption rights and family law, contact The Law Office of Larracuente & Goulden, LLC in Milford, CT by calling 203-951-6688 for your free consultation today.